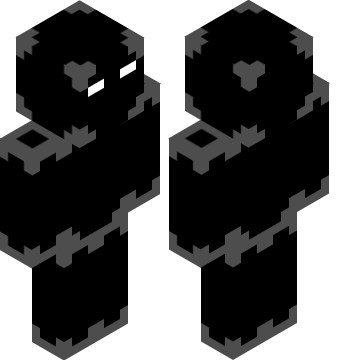 Black Entity
Other Skins
4 Downloads
Created by

celine
---
Pocket Edition:
Visit this page on your mobile device. Tap 'Download' above to save your skin image to your device. In-game, select 'Choose New Skin' and select the saved skin image.

Java Edition (PC/Mac):
Select 'Apply Skin' above. Sign in with your Mojang account, verify the correct image is shown then select 'Change'. It may take a few moments to reflect in-game.